"Unmatched quality and design"
An almost endless selection of cutout designs, limited only by you imagination, is available in our gold denture shell teeth.  Denture shell teeth with cutouts are filled with tooth-shaded acrylic.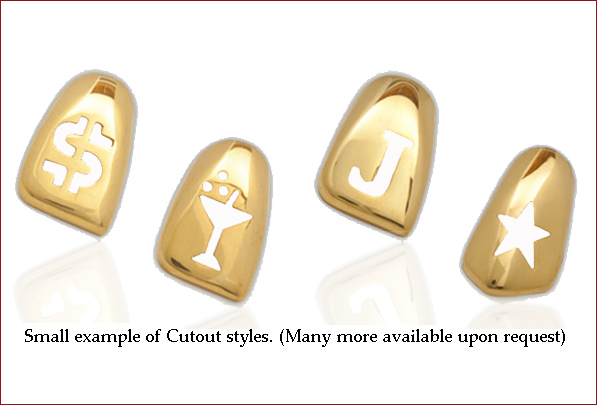 All teeth are available in your choice of 22kt yellow gold, coin gold or white gold.